You want to become a Travel Manager or perfect your Travel Management skills?
Do you want to master new travel technologies?
If the desire to be perfected and educated with state of the art travel tools motivates you, Travel Management Academy 2019 is the time and place for you to thrive in.
Upgrade your travel management skills!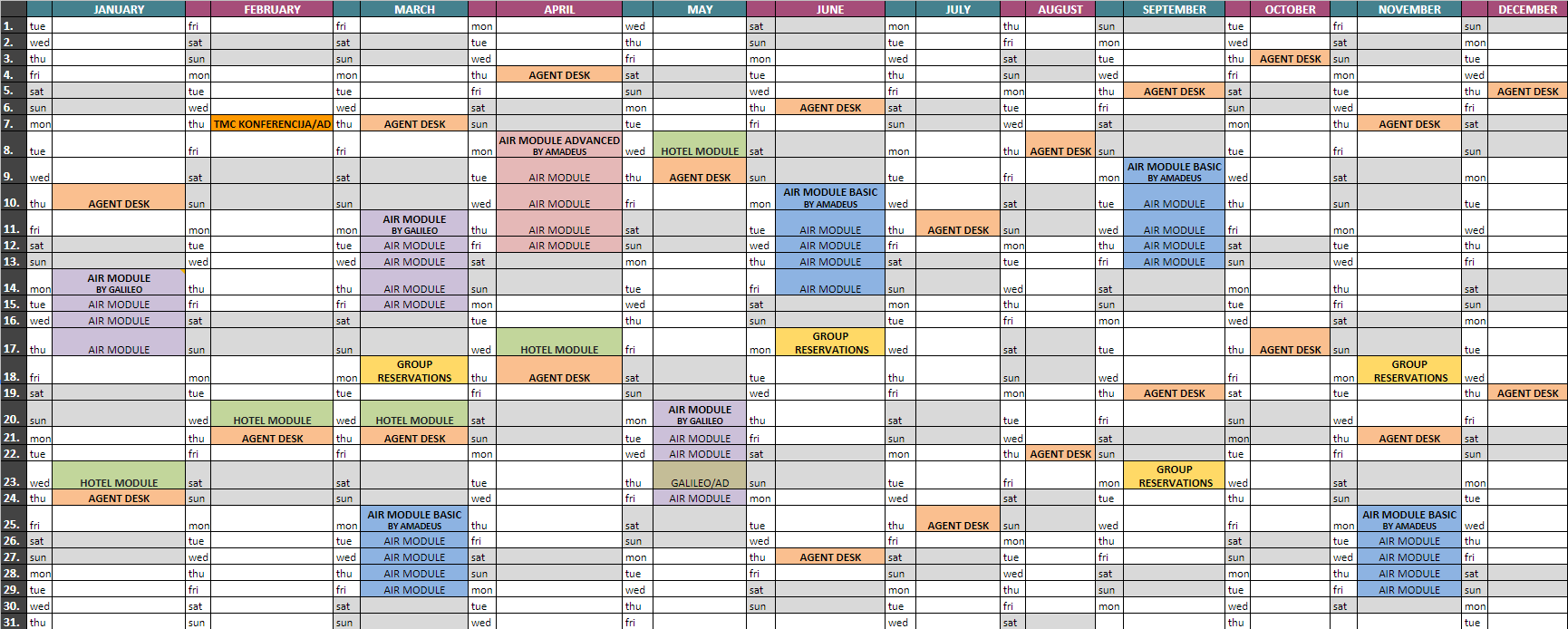 Travel Management Academy is built on top of 20 years of Travel industry experience. It began as a general idea of education that would improve one's knowledge about working within travel industry. It started as a set of stand alone courses built around Amadeus GDS basics and it turned out to be a huge benefit to all involved with travel management. Now we have 6 modules related to air travel and hotels with an even bigger potential to be built upon.
Travel Management Academy is representing a set of modular courses throughout the year, that will improve your proficiency in travel management.
Participants can choose from one to all six modules, that are updated with latest practices in the domain of Travel Management.
All modules are held by Travel consultants from the leading regional travel agencies and are based on real examples from everyday work.